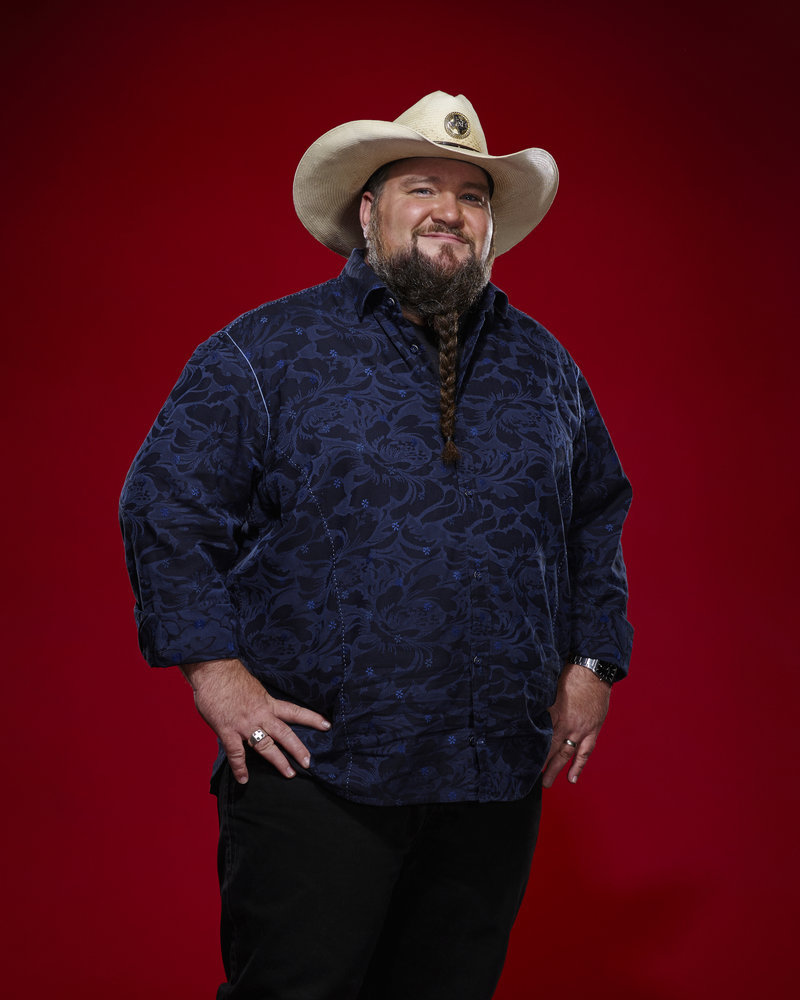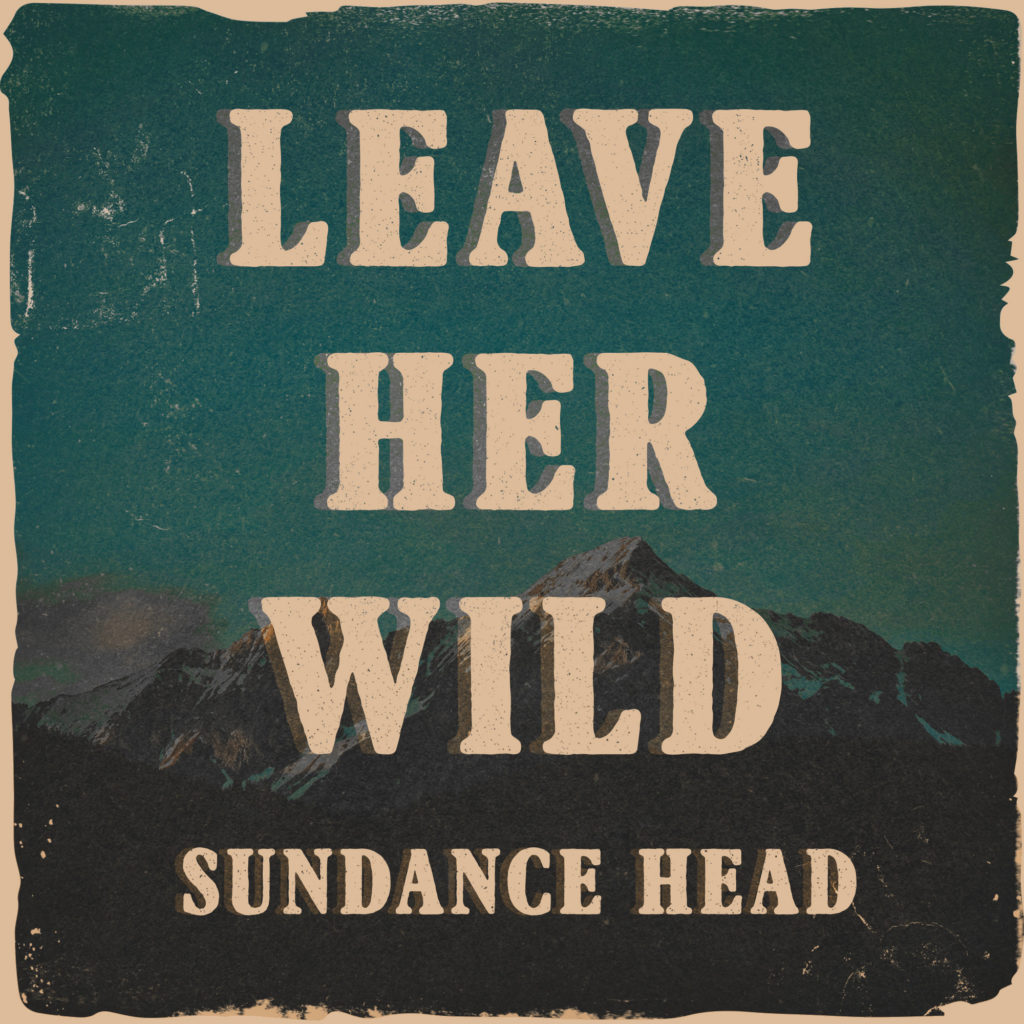 Throughout the course of his career Sundance Head has written and recorded with the likes of ZZ Top, been a top finisher on not one, but two major network talent competitions, had three Number 1 songs on the Texas Music charts, has been singing his entire life and toured with some of the top artists in the business. But his latest accomplishment, his brand new album, STAINED GLASS AND NEON, produced by iconic songwriter and artist Dean Dillon, may just be his most outstanding achievement yet.
The two found common ground when they first met at a Houston Rodeo week performance, and struck up a friendship. "Dean was in a hallway tuning his guitar. I really didn't know anything about him, I just thought to myself, 'this dude looks really cool and he has a bad-ass guitar and we are playing a show together.' It was really fortunate for me to meet him this way I think, because I wasn't one of those people who wanted something from him.  I think that's one of the reasons we became friends," says Sundance.
"The first time I heard 'Dance' I thought, 'where has THIS guy been hiding?" says Dillon.  "I had talked with my wife about possibly retiring and I was going to start winding down, and then he comes along, and well, that goes out the window. He's a great person, he's very jovial. He likes to hunt, fish and sing country music, or any kind of music for that matter. It's a privilege to know him and work with him."
Sundance comes by his musical talent honestly, growing up in a household watching and learning from his father Roy Head, who had a hit in the 60's with "Treat Her Right."  As a boy, he was also heavily influenced by his late older brother's record collection which was steeped with a myriad of artists like James Brown, Patsy Cline, George Jones, Marvin Gaye and Queen, just to name a few.
During High School he put a band together and began playing gigs and writing non-stop, and with the help of a friend recorded more than 100 hours of tape on his songs in a studio his friend built especially for him. When he met his wife Misty, she began encouraging him to pursue his talent in earnest, and in 2006 Sundance traveled to Memphis to try out for "American Idol." After several auditions he landed a spot on the show, and ultimately placed in the Top 13 in the competition, impressing the judges with his searing vocals and lung power.
The experience, while fruitful, led him back to Texas where he continued to write and perform. Then came that fateful day he met Dillon and unbeknownst to him, his life was about to change.  During that time, Sundance's wife had also encouraged him to try out for another show, "The Voice," and this time his unique and powerful voice captured the hearts of America and he won the competition. He found help and guidance from his team captain Blake Shelton and took to the road with him on a portion of his "Doing It To Country Songs" tour in 2017, and also opened shows for Zac Brown Band in addition to playing a slate of his own gigs, all while Dean Dillon was making plans of his own.
"With the help of some business associates in Texas, I had the opportunity to create my own record label, Dean Dillon's Wildcatter Records, and I knew that wanted to work with him. I've been in this business all my life, and with the exception of a couple of people, I've never heard anybody sing the way this man does. I think the most amazing thing to me is his vocal range and control. He is extremely special," says Dillon.
When Sundance found out that Dillon wanted to produce a record on him he was humbled.  "Dean is very meticulous. He is one of those guys who is always thinking about stuff. I felt really honored when he called and asked me to do this."
"I Bleed" was one of the first songs that Dillon brought to the table.  Ironically, it is not a song that he wrote, but one that he found.  "I put the word out to all of my writer buddies because I knew that I couldn't possibly write everything for the record," says Dillon. "I Bleed" spoke to Dillon in so many ways and it had a powerful message and a range that he knew would allow Sundance to stretch his vocals and show his versatility as a singer. Dillon's producer instinct also told him that Sundance would need to love the songs too, so every hand-picked or penned song also has the artist's stamp of approval.  "I fell in love with this song because of the message," says Sundance. "The guy in the song starts out thinking he's a super-hero and then here comes this little woman who brings him to his knees. The vulnerability of a man is something that I think is really sweet."
The anthem-like debut single, "Leave Her Wild" is a bold empowering song about loving someone unconditionally and letting them be who they are, "if you're gonna love her, leave her wild…"  Sundance's raw and soaring vocals are undeniable on this first outing at country radio.
One of the centerpieces of the album is the expressive love song "Showin' Off," which conjures up images of The Grand Canyon, red sunsets, the moon rising, Niagara Falls and then exclaims "when God made you He was just showing off."  Sundance's vocals tell the story so beautifully.
Other songs of note on the collection include "What If," which talks about the ins and outs of relationships that play out in small town bars everywhere,  the poignant "Arrivals and Departures," drawing on the comparison of leaving home and coming back, the constant changes of life, yet also drawing on the analogy of being born and then passing on. There is also "Not Give A Damn At All," a barn-burner written by Dean Dillon and the two songs that were co-written by Sundance, "Close Enough to Walk" and "Drive Me To Drinkin.'"
"I try to make each song personal to me and if it's personal to me, then I know that I can really believe in the integrity of the vocals, the melody and the song. That's what I have to do in order for the songs to become what they are. It's almost like method acting, except I'm doing it with songs instead of a script. I definitely try to get into the part mentally, with my soul and I want to be able to paint a story thru lyrics and thru song melody.  It's one of the most important things for me and I think we did that on this record.  I think people want some validity now, they are ready for some art and some real music that has a stain on it, something not perfect and calculated. It is more natural and real, and that's one of the things I think we were able to capture with this record," says Sundance. "Dean found a way to really pick songs that would fit me. He dove in and he might just know me better than I know myself, I don't know how he did it so perfectly because all of the songs just scream Sundance Head.  I'm very proud of it and I couldn't have done it without him, that's for sure."